Experienced,
Proven,
Connected.

Call

253-840-1999
Operators standing by! 24-hour scheduling. Appointments often available next day.
One of the most respected surgeons in the Puget Sound, Dr. Robert Wright brings life-changing benefits to people through surgery. Most of all, he truly wants to help his patients feel better and get back to enjoying life.
During his nearly 30-year career, Dr. Wright has led the way in employing laparoscopic, robotic and other innovative surgical techniques for hernia, gallbladder, intestinal, breast cancer, thyroid and more.
With articles in all areas of hernia-related surgeries to his credit, he brings research opportunities to area students and offers the latest surgical techniques to his patients.
He has performed more than 25,000 surgical procedures, including nearly 10,000 hernias, and has made research breakthroughs in hernia surgery. Patients travel from as far away as Alaska, Hawaii, New York and Canada to seek his expertise.
In addition to performing surgeries at Cascade Hernia & Surgical Solutions at Meridian Surgery Center in Puyallup and Tacoma, Dr. Wright is privileged at MultiCare Health System's Tacoma General Hospital and CHI Franciscan Health's St. Joseph's Medical Center.
Professional Training
Biochemistry Degree
Washington State University
Medical Degree
University of Washington
Surgical Training
Texas A&M/Scott White Hospital
Licenses & Boards
American Board of Surgery – Certified; State of Washington – Unrestricted License; Fellow of the American College of Surgeons (FACS); National Board of Medical Examiners; Federation of Licensing Examination
Professional Societies
Fellow of the American College of Surgeons; American Hernia Society; North Pacific Surgical Association; Washington State Medical Society; Pierce County Medical Society; Scott & White Surgical Alumni Association; Christian Medical Association
Publications & Presentations
OUR MEDICAL TEAM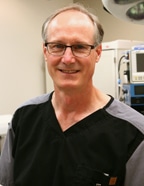 Dr. Brian Nelson is a leader in ensuring excellence in patient care. He sees patients before they embark on surgery, works alongside Dr. Wright during surgery, and helps patients during their postoperative recovery. "I enjoy getting to know our patients and determining how we can best help them as they pursue various surgical options to improve their health," says Nelson, who's been at the Center for four years. A board certified former ophthalmologist, Nelson received his medical school training at St Louis University and completed his residency at the University of Washington, and performed surgery for twenty years at Virginia Mason in Seattle, WA.
Dr. Steven Duras is a widely-respected and experienced surgeon who has long practiced in the South Sound area, notably as Chief of Medical Staff and Chief of Surgery at St. Clair Hospital, and has served on the Executive Committee for the Franciscan Medical System at CHI. Dr. Duras has specialized in general surgery for over 25 years and over 13,000 cases, with a broad spectrum of surgical skills, and particularly to treat conditions affecting the abdomen and related structures, like hernias and tumors. In fact, Dr. Duras performed hernia surgeries on Dr. Wright and his father years ago. Dr Duras graduated from George Washington University School of Medicine. He has a busy family life with grown children and two grandkids. He has enjoyed serving as team doctor for local high school teams, serving with Young Life, and can be found many evenings on the ballroom dance floor with his wife Patty.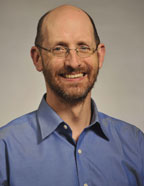 Dr. Christopher Petty works part time with Meridian Surgery Center as a colon and rectal surgical specialist. Dr Petty has been in practice for about 15 years and is affiliated with multiple hospitals in the area, including MultiCare Auburn and Multicare Good Samaritan Hospital. He received his degree from University of Utah School of Medicine.
Dr. Jeremy Katz, a 30-year career anesthesiologist, has worked at Meridian Surgery Center for two years and is former chief of anesthesia at Multicare in Auburn, WA. He ensures safe general anesthesia and monitored anesthesia care for our patients. He attended the University of the Witwatersrand in Johannesburg, South Africa for Medical School and completed his anesthesia residency at Indiana University. He has also completed fellowships in neuroanesthesia and pain management. Dr. Katz says he enjoys working with a great support team and an excellent surgeon.
Brandon Swisher, Physician's Assistant (PA-C), Surgical Assistant, works to discover the root cause of patients' pain to help identify the best solution possible. Sometimes that solution is surgery. He has served four of his 12-year career at Meridian Surgery Center. He trained at Medex Northwest, the physician's assistant branch of the University of Washington School of Medicine. Before training as a PA, he served as a combat medical specialist in the Washington Army National Guard, and worked as a medical assistant and a surgical technologist. He also practices at Sound Family Medicine in Bonney Lake, WA.
"Dr. Wright is very down to earth and has a awesome sense of humor.
I hope I never have to go back (because hernias are terrible),
but if I do it'll definitely be with Wright and his crew."